"A bibliographical checklist of abandoned books: 2002-2022"
Andy Martrich
Note: I started picking up abandoned books in the summer of 2002, when I nearly ran over one while driving late at night. I was attracted to its potential as a constraint, one that perhaps feels a bit fortuitous. When a book discovers a person, maybe it even disturbs an implicit power dynamic – i.e., a collector over a collection. During the past twenty years, hundreds of books have found me on sidewalks & streets, gutters & trash cans, etc.; this checklist presents a very small selection of books that people apparently didn't want or had forgotten but now have a home.
Adam Hochschild. King Leopold's Ghost: A Story of Greed, Terror, And Heroism in Colonial Africa. Macmillian 1999.
Middle of Lower Macungie Rd
near the intersection of Little Spur
Lower Macungie Township, Pennsylvania, USA
badly damaged
cover and binding deeply scarred
apparently run over by multiple cars.
Joel Wallach. Patterns & Designs in Stained Glass-3. The Glass Works Press 1978.
Under bike rack
in front of GIANT
3015 W Emaus Ave, Allentown, Pennsylvania, USA
glue binding deteriorated
from apparent exposure to sun
cover detached
loose pages.
John R. Sweney, J.W. Kirkpatrick, H.L. Gilmour. Songs of Love and Praise. Philadelphia: John J. Hood 1894.
In box of hymnals
on the stairs of Grace Church
421 W Main St, Kutztown, Pennsylvania, USA
fair condition
mild foxing
some minor water damage to the interior.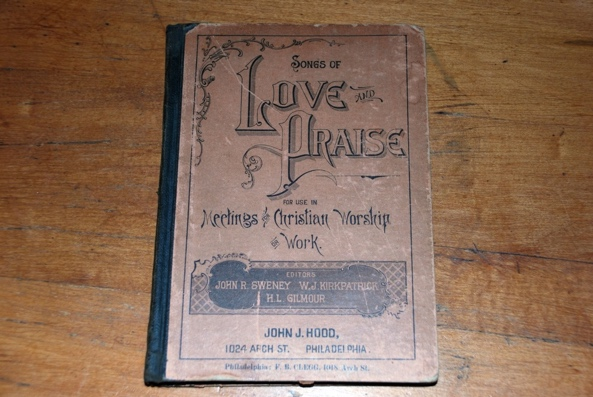 Lew Larason. The Basket Collectors Book. Scorpio Publications 1984.
In dumpster
outside Pfizer Building
630 Flushing Ave, Brooklyn, New York, USA
fair condition
minor damage from rain (drizzling when found)
odd as it's inscribed by the author
to a named individual.
Emily Eden. The Semi-Attached Couple and the Semi-Detached House (Virago Modern Classics). Penguin 1992.
Resting on top of (not in) a trash can
outside Turkey Hill
2900 W Emaus Ave., Allentown, Pennsylvania, USA
possibly purchased from the book shop across the street (Now & Then Books)
and forgotten?
good condition
well-thumbed pages
tight binding.
A.E. Van Vogt. Three Complete Science Fiction Novels (The World of Null-A, The Voyage of the Space Beagle, Slan). Simon & Schuster 1959.
Beneath the BQE
close to the entrance of Brooklyn Navy Yard
141 Flushing Ave, Brooklyn, New York, USA
good condition
shockingly pristine dj.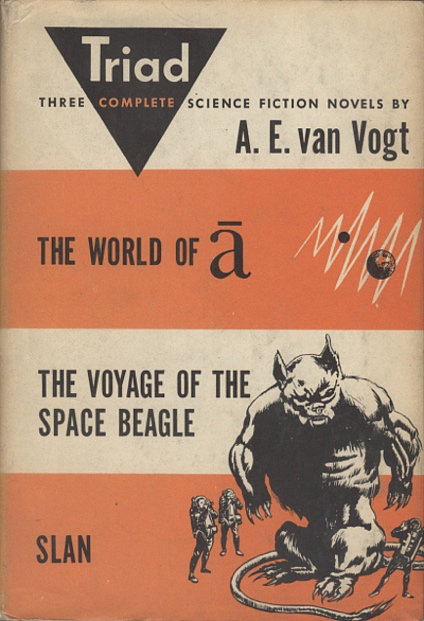 Jiddu Krishnamurti. The Awakening of Intelligence. HarperCollins, 1987.
On seat of a vacant Bieber Bus (a now defunct line)
Port Authority Bus Terminal
625 8th Ave, Manhattan, New York, USA
minimal wear to the binding
some pages have marks and notes in pencil.
Kenneth Low Kelly and Deane B. Judd. The ISCC-NBS Method of Designating Colors and a Dictionary of Color Names. National Bureau of Standards Circular 553. Issued November 1, 1955.
Buried under garbage
in trash can
6th Ave and Dean St, Brooklyn, New York, USA
in surprisingly good condition
considering where it was found.
DDC20: Dewey Decimal Classification and Relative Index: Edition 20: Volume 1: Introduction: Tables. Albany, NY: Forest Press 1989.
Sidewalk outside the Pratt Institute Manhattan Campus
144 W 14th St, New York, New York, USA
good condition
marked as deaccessioned
from the Pratt Institute Library.
Ousmane Socé DIOP. Karim. Roman Sénégalais. Nouvelles Éditions Latines 1948.
Resting open
Pages down in gutter
outside the Institut Français de Dakar
89 rue Joseph Gomis, Dakar, Senegal
cover creased and scuffed
markings in blue ink
but binding shockingly tight.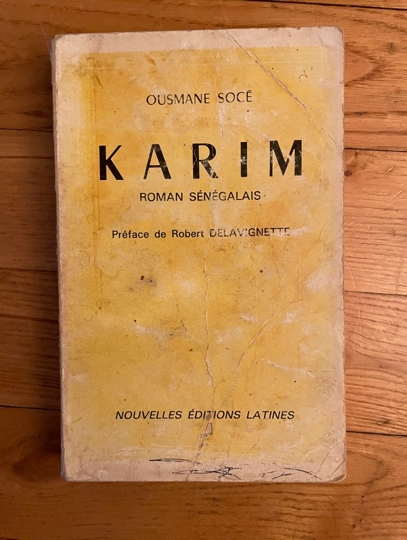 Fyodor Dostoyevsky. The Brothers Karamazov (Signet Classic). Signet Books/New American Library 1960.
On beach
Beach Haven, New Jersey, USA
terrible condition
cover torn off
sand in gutter
multiple pages detached from the binding.
Raymond Queneau. Pierrot mon ami. Éditions Gallimard 1945.
On bench
Le Jardin du Luxembourg, Paris, France
nice copy
was worried that someone would return for it
so I waited for a while on a nearby bench
before taking.
Titia Joosten. Flower Drying with a Microwave: Techniques and Projects. Lark Books 1988.
On sidewalk
outside Bethlehem Area Public Library
11 W Church St, Bethlehem, Pennsylvania, USA
near fine condition
almost new
immaculate dj.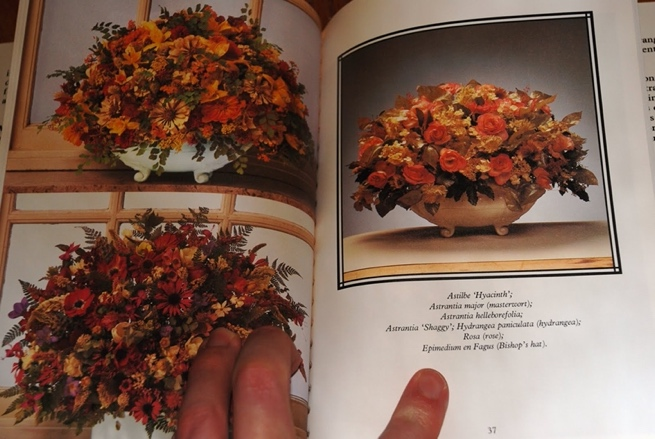 Mikhail Kuzmin. Selected Prose and Poetry. Ardis, 1980.
In middle of street
Rue Saint-Séverin, Paris, France
fair condition
tight binding
possibly purchased at nearby bookstore (The Abbey Bookshop)
then dropped.
Colin Wilson. Strange Powers. Abacus edition published by Sphere Books, Ltd. 1973.
On table near half-eaten meal
outside Minimax Tacos
Rue de la Servette 55, Genève, Switzerland
corners a little banged up
restaurant was deserted
so figured book was left there
but still felt
like I was stealing it.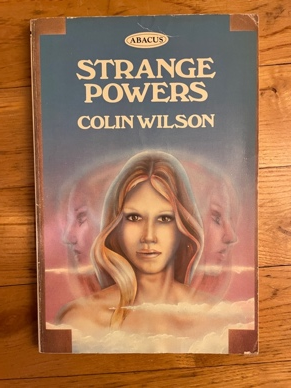 Chukwuemeka Ike. Toads for Supper. Collins Fontana Books 1970.
In trash can
University of Johannesburg
University Rd, Auckland Park, Johannesburg, South Africa
fair condition
maybe deaccessioned from university library
but no markings.
Amiya Kumar Bagchi. The Political Economy of Underdevelopment. Cambridge University Press 1982.
Next to the Monument du Monstre de Frankenstein
Bd Georges-Favon 38, 1204 Genève, Switzerland
good condition
binding tight as if unread
strange find.
Friedrich Schiller. Schillers sämmtliche Werke : in zwölf Bänden. Stuttgart : J.G. Cotta, 1838.
Found in paper bag
behind Proxi Chancy
Chem. de Champlong 50, Chancy, Switzerland
beat to hell
binding cracked and pealing
radiant.